About us
Our aim is to expand the lives of as many phones as possible. We buy second-hand phones and make them like new. Then we offer them to happy new owners. We also provide express and warranty insured repairs. We use the highest quality parts available for all our repairs and refurbished phones! Additionally, we have a take back policy and work to be carbon neutral.  Most importantly, the non-reusable parts of the phones we repair and refurbish are recycled in an environmentally friendly and innovative manner.
Extend Your Phone's Life
Sabko Phone addresses a small but significant item adding up to e-waste – our beloved cell phones. After experiencing limited efficient repair options for phones and few possibilities for environmentally friendly disposal in Nepal, we decided to explore what could be done. That was how and why Sabko Phone was born!
We are a team of exceptionally experienced young entrepreneurs. We are supported by a team of well-trained technicians and energetic customer service representatives. Selling and repairing your used phone is super convenient at SabKo Phone. We offer a wide range of refurbished phones at an affordable price without compromising quality.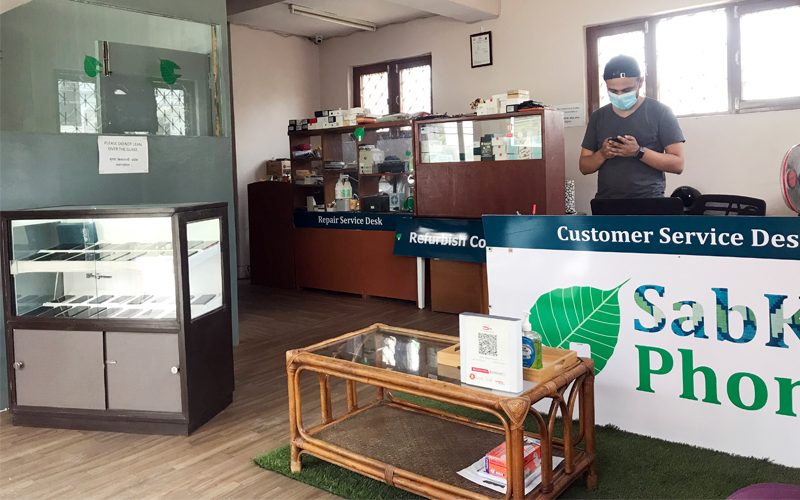 Certified Refurbished Phones
We don't import refurbished phones. Our locally purchased phones pass through a proper test system.
Premium Warranty
We know our products are flawless but we also want our customers to be assured. That is why we provide up-to 6 months full warranty on both software and hardware.
Safe Selling Process
Selling your used phone was never this easy! At Sabko Phone it won't take more than 60 seconds to valuate your used phone.
5 Stars Customer Rating
Customers who visit us once become our brand ambassadors and we are truly proud of them!